The 12th Doctor Against The Afterlife (3.1)
Adric says nothing and it translates as "Peter Capaldi is MY Doctor"... Or possibly as "I ate the last of the bologna."
2 years ago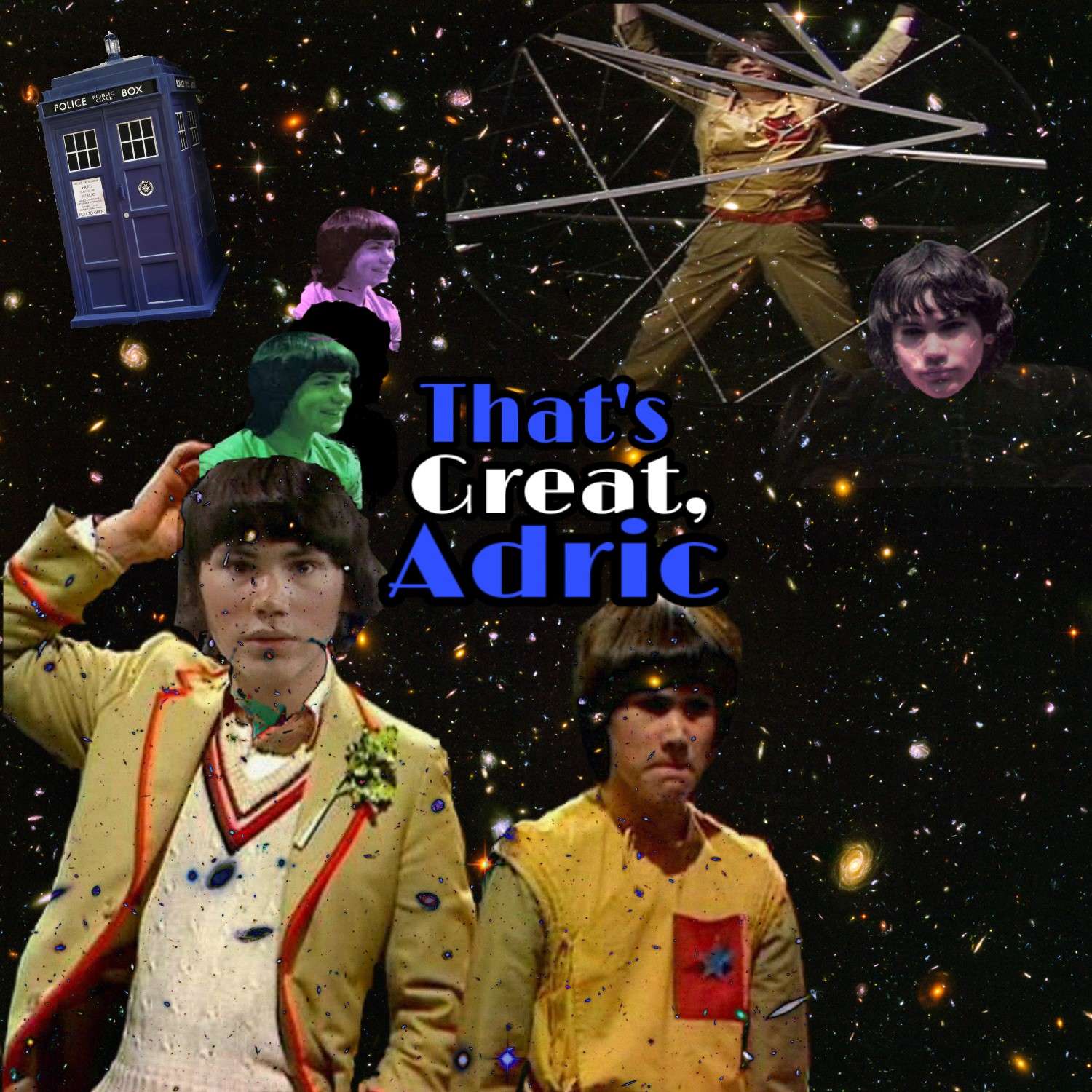 Episode Notes
Welcome fellow travellers through Time and Space!
We are most grateful that you have chosen to take a short interdimensional trip with us!
This episode of That's Great, Adric is a study of Peter Capaldi's 12th Doctor. Although the word "study" was likey the over-looked noun in that statement of intent, this episode of TGA is intended to be a celebration of The 12th Doctor. SeannieWan begins a highly-complex verbal assault against the Annals of Time and VICTORY is the only option. Peter Capaldi belongs at the very top of the actors that have played The Doctor food chain. Peter Capaldi is the Tyrannosaurus Rex of Doctor Who.
In addition, we will be taking an in-depth look at... the major series-long themes and thematic elements of Series 8, 9, and 10 and how these plotlines and ideas change The 12th Doctor.
That's Great, Adric...
A Doctor Who Podcast... and it's really really great.
Adric would like to quietly acknowledge, and SeannieWan would like to give a great, big shout-out to Andrew Allen for his unbelievably creative Doctor Who Funk Theme.
You can find more of his work on his YouTube Page.
Check out the RSS feed home for That's Great, Adric.
You can find out all the information you may or may not need to enjoy the show; or skip the website altogether and still enjoy the show; or check it out as originally advised and then enjoy the show the same as you would if you hand't checked it out; and of course, obviously, vice versa to any or all of the above suggestions.
Convince Adric to Socialize.
Subscribe to That's Great, Adric and please, for the love of Galifrey, leave a review on whichever service you get your podcasts from...
Find out more on the That's Great, Adric website.
This podcast is powered by Pinecast.