Adric Meets Mark Gatiss (1)
Analysis of a Doctor Who Writer 3/17
2 years ago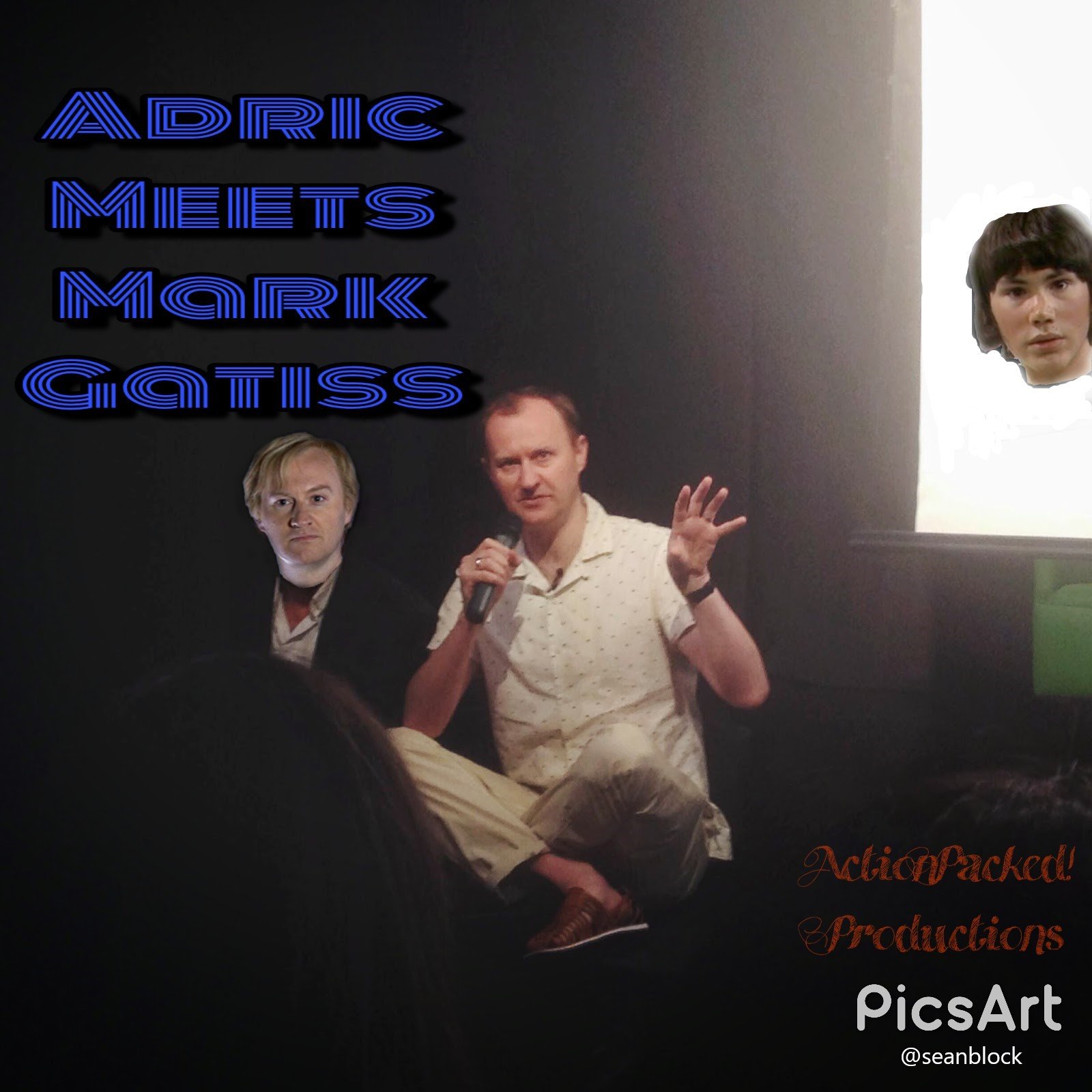 Episode Notes
Welcome Traveler! We hope you enjoy your journey through Time and Space! If you don't, you have nobody to blame except Adric.
This is our 2nd Episode and we thank you for checking it out! Our laser-sharp focus is zeroed in on an examination of a story-writer for Modern Doctor Who.
Mark Gatiss gets a thorough analysis of his career leading up to his first gig with Russell T. Davies- and what a opportunistic gig it is! Mr. Gatiss gets the honor of writing the 3rd story for the Modern Era and it seems to Adric that he gets the job done without putting any thought on the amount of pressure that was on his shoulders.
Adric wanted to study and broadcast a detailed review of Mr. Gatiss' 7th Series story - Cold War, but we took the T.A.R.D.I.S. back to 1991 America and found a Gameboy to distract him.
It is Series 1's The Unquiet Dead that is up for debate on T.G.A.'s second episode. The Unquiet Dead is a forgotten gem in quite a few ways, yet from a certain point of view, it can be argued that it lands with a dud.
Mr. Gatiss has been Modern Doctor Who's most prolific writer, of course after the two writers that have served as showrunner and scrip-editor since the series came back in 2005.
The News-
A new Series 10 trailer!!! A Time For Heroes
Three new Doctor Who novels! Each one featuring The 12th Doctor and Bill!
R.I.P. to Neil Fingleton and... extra R.I.P. to Sir John Hurt, The War Doctor.
Series 10 Premier episode will be a Fanthom Event
Lots of Doctor Who monthly comic titles- Lots of monthly comic sales? Torchwood monthly comic will decide the fate of Torchwood on television?? That's what John Barrowman says.
That's Great, Adric on Facebook
ActionPacked!Productions on Wordpress
Thanks for listening to That's Great, Adric! Allons-y!
Please leave a review for Adric on iTunes, Stitcher or GooglePlay.
Please tell a fellow Whovian (Adric loves that word!) about That's Great, Adric
Please pick up the classic autobiography- Blue Box Boy if you really want to hear what Adric has to say without Adric actually speaking.
Special super-duper thanks to: Andrew Allen for his funky Doctor Who theme
JD Rock for his rip-roaring Doctor Who theme
Crorousseau for his acapella I Am The Doctor theme
Search for all of these guys on YouTube and enjoy their work!
Next on That's Great, Adric...
SeannieWan and Adric travel to Mars to study and observe The Ice Warriors. With a little bit of luck, they may see the 'New Kind' of Ice Warrior that Mr. Gatiss has been hyping! That's Great, Adric shares their observations with you, fellow traveler!
Find out more on the That's Great, Adric website.
This podcast is powered by Pinecast.