New New Who and BBC Studios (4)
Chris Chibnall Tosses Adric Down a Memory Hole
10 months ago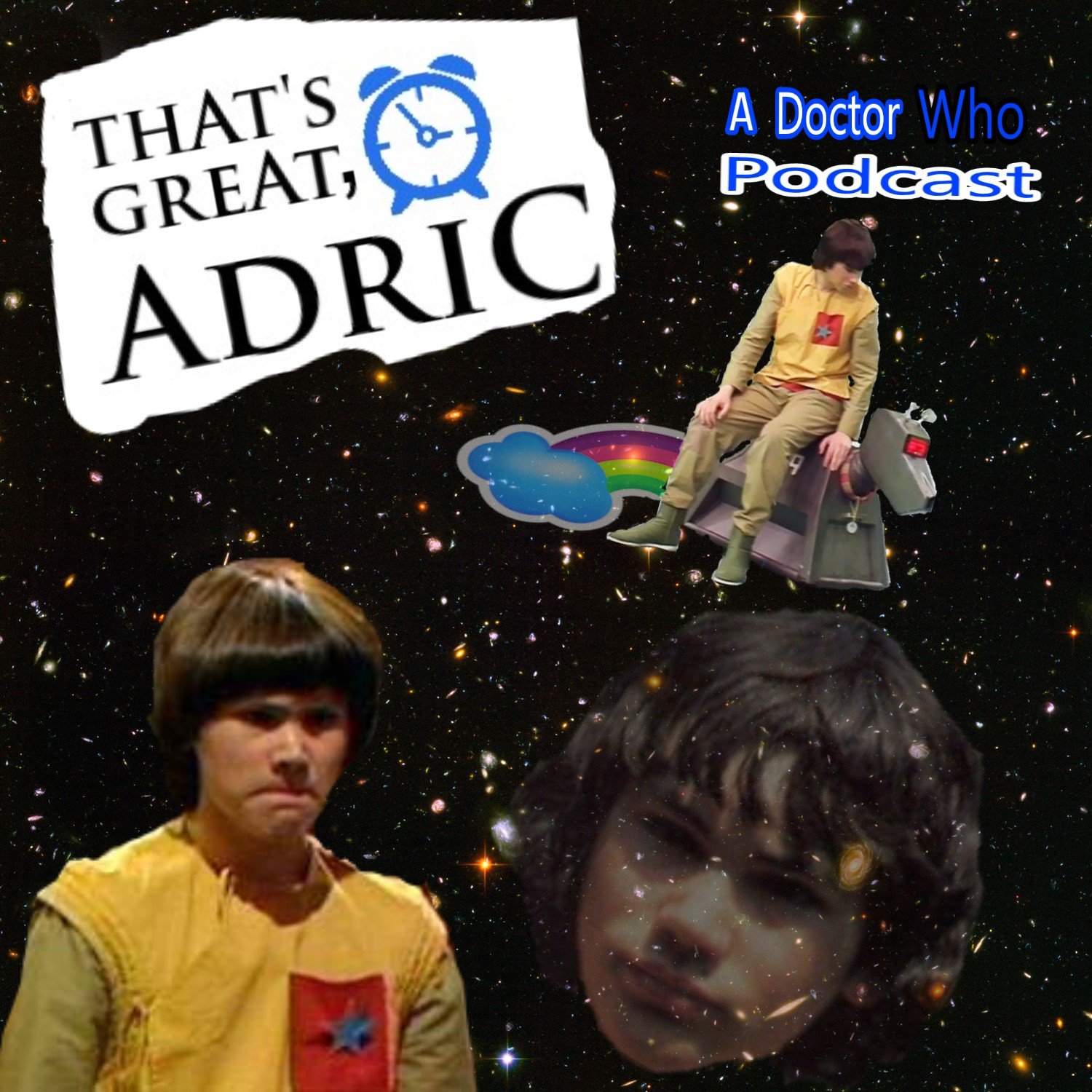 Episode Notes
Journey through Space and Time to an alternate universe in which PBS, or the Public Broadcasting System to all you non-Americans, charges every household that wants to watch Masterpiece Theater the same price that one would pay Hulu if one wished to watch network television garbo without commercials. In this alternate universe, the monthly fee for Masterpiece Theater and Sesame Street is not enough revenue for PBS so they create a behemoth production studio to create Armistead Maupin's Tales of the City for every city all over the world. Sound unlikely? Silly?
Now- close your eyes and return to the universe you call home. Remember your experience with the out-of-control, power-hungry, monthly-fee-crazy PBS in that alternate universe. When you wake in your own familiar bed, replace PBS with the BBC and Armistead Maupin with Chris Chibnall and you will be able to understand why Adric is worried about Series 11 of Doctor Who.
SPOILERS/ POSSIBLE SPOILERS for any previously transmitted Doctor Who story...
Welcome fellow travelers through Time and Space!
We are most grateful that you have chosen to take a short interdimensional trip with us!
SeannieWan and Adric take a good, hard look at the perfect storm of misunderstanding and confusion that seems to be rampant among the new production team and new BBC marketing team of Doctor Who re:Doctor Who.
Something is amiss in merry, old England and the change-for-the-sake-of-change changes on Doctor Who are not things that anybody asked for... except a female Doctor... which is great, Adric... really, really great!
That's Great, Adric is a Doctor Who podcast hosted by SeannieWan and Adric... kind of... that focuses on the Bigger Picture.
Adric has a Gameboy for when he gets bored.
For over half a century, the BBC has transmitted a science-fiction television program about a humanoid alien and his adventures traveling through all of Space and Time with a companion or two... and for a few years, with Adric.
Doctor Who has seduced millions of socially anxious and awkward people of all ages. It has been a passion project, a cult hit, and now a worldwide phenomenon.
That's Great, Adric!
...Really, really great.
That's Great, Adric...
A Doctor Who Podcast... and it's really really great.
Adric would like to quietly acknowledge, and SeannieWan would like to give a great, big shout-out to Andrew Allen for his unbelievably creative Doctor Who Funk Theme.
You can find more of his work on his YouTube Page.
Check out the RSS feed home for That's Great, Adric.
You can find out all the information you may or may not need to enjoy the show; or skip the website altogether and still enjoy the show; or check it out as originally advised and then enjoy the show the same as you would if you hadn't checked it out; and of course, obviously, vice versa to any or all of the above suggestions.
Convince Adric to Socialize.
Subscribe to That's Great, Adric and please, for the love of Gallifrey, leave a review on whichever service you get your podcasts from...
Find out more on the That's Great, Adric website.
This podcast is powered by Pinecast.