Twice Upon a Time- Initial Thoughts (3.2)
Adric Struggles to Accept Changes
2 years ago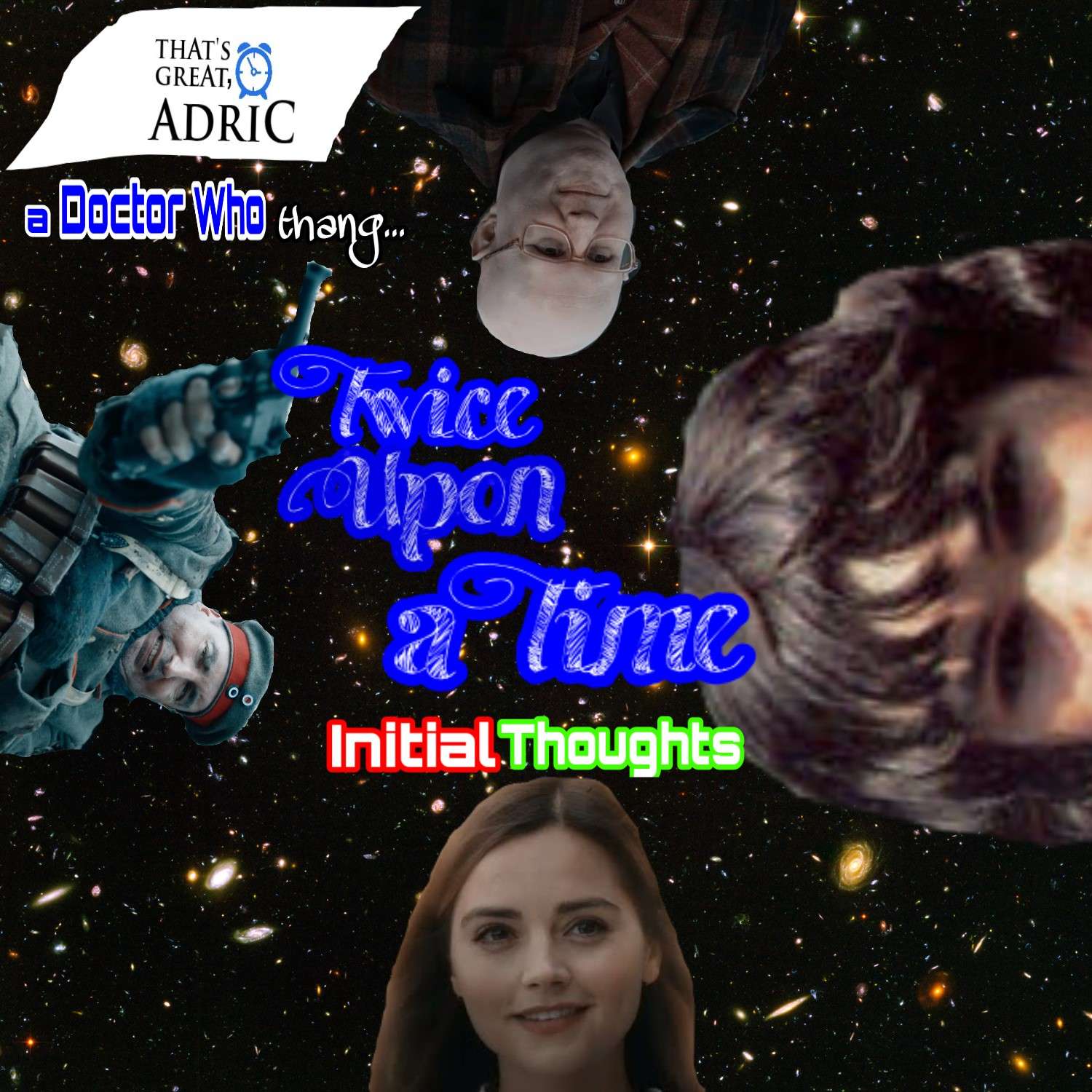 Episode Notes
Welcome fellow travellers through Time and Space!
We are most grateful that you have chosen to listen to us.
This episode of That's Great, Adric is TGA initial analysis of the 2017 Doctor Who Christmas Episode, Twice Upon a Time.
In our Initial Thoughts episode, we take a look at Twice Upon a Time more as a Doctor Who Christmas Story and less as a a Regeneration Story/Final Production of Long-Time Script Editor/Multi-Doctor Story. Adric will be the first to admit that it isn't east.
Twice Upon a Time- Initial Thoughts is the 2nd installment of our celebration of Peter Capaldi and The 12th Doctor- P.Capz Is Our Doctor (working title).
That's Great, Adric...
A Doctor Who Podcast... and it's really really great.
Adric would like to quietly acknowledge, and SeannieWan would like to give a great, big shout-out to Andrew Allen for his unbelievably creative Doctor Who Funk Theme.
You can find more of his work on his YouTube Page.
Check out the RSS feed home for That's Great, Adric.
You can find out all the information you may or may not need to enjoy the show; or skip the website altogether and still enjoy the show; or check it out as originally advised and then enjoy the show the same as you would if you hand't checked it out; and of course, obviously, vice versa to any or all of the above suggestions... or not.
Convince Adric to Socialize.
Subscribe to That's Great, Adric and please, for the love of Galifrey, leave a review on whichever service you get your podcasts from...
Find out more on the That's Great, Adric website.
This podcast is powered by Pinecast.